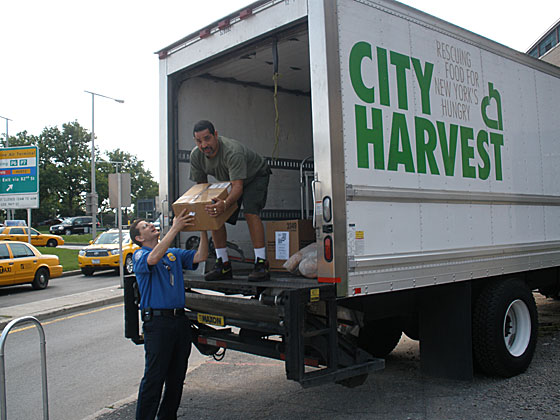 The Spirit of generosity touched the hearts of TSA employees at LGA. We made our first donation to "City Harvest" on Monday July 6, 2009. Our goal was to donate at least 100 pounds to City Harvest
Thanks to all the TSA employees, LGA donated 300 pounds of food and non-perishable items. What a fantastic spirit of giving!
The Warm up to Giving initiative will continue throughout the summer. Collection boxes will be placed at Hangar 7, Hangar 3, SOC and Bulova on July 17. The boxes will be collected 2 weeks later on July 31. The August collection boxes will be placed at the same locations on August 14 and collected on August 28.
Please call us at (718) 639 -1839 if you have a collection of donation items for pick-up during the above stated collection times.
Veda Mabray
Customer Support Quality Improvement Manager
Transportation Security Administration
LaGuardia Airport