This is a personally run site. It is not TSA sponsored. There is no posting of any SSI/FOUO/PII on the site.
We are a safer country thanks to the professionalism and vigilance of the TSA. The TSA airport screening procedures are justified in the context of our reality. The reality is, bluntly, that bad people persist in trying to kill Americans en masse and in a way that captures global attention.
6/22/2015 The U.S. Senate on Monday confirmed Admiral Peter Neffenger to be the next Administrator of the Transportation Security Administration. The Senate voted 81-1.
On June 10, 2015 Coast Guard Vice Adm. Peter Neffenger testified before the Senate Homeland Security and Government Affairs Committee. During confirmation hearing the admiral said he will fully identify security gaps and close them if he is confirmed by the Senate. [Neffenger testimony video]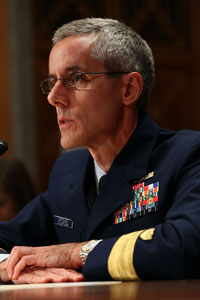 5/15/2015 President Obama's choice to lead the Transportation Security Administration, Coast Guard Vice Adm. Peter Neffenger is scheduled to testify before the Senate Committee on Commerce, Science and Transportation on Thursday, May 21, 2015 and before the Senate Homeland Security and Government Affairs Committee on June 10, 2015.
2/16/2015 "It is my intention to transition all U.S. airports over the next few years to the private/public screening model," U.S. Rep. John Mica was quoted in 2/16/2015 Orlando Sentinel article. [more]
On 1/26/2015 a bi-partisan group of Senators sent a letter to President Obama urging the President to "prioritize the formal nomination of a qualified, experienced, and dedicated individual" to serve as TSA Administrator. [more]
1/07/2015 Homeland Security Secretary Jeh Johnson will go to Hartsfield-Jackson Atlanta International Airport Thursday to meet with Transportation Security Administration and airport officials to confer on what his spokeswoman called "potential vulnerabilities" in airport security. On Wednesday New York Sen. Charles E. Schumer demanded that the TSA order airports to screen all airport and airline employees through a metal detector each time they enter airport premises.
9/17/2014 John Pistole met with the Chicago Tribune Editorial Board. TSA Administrator cautioned that camouflaged bombs that can be carried onto planes or hidden inside cargo in the belly of aircraft — some devices as small as a water bottle and capable of blowing up an airliner — represent the No. 1 threat to civil aviation. "The challenge is that we have seen continued interest and the ability for the terrorist to be innovative in their design, construction and concealment in what we call nonmetallic improvised explosive devices," Pistole said. Talking about future of the TSA PreCheck John Pistole said "The majority of screening lanes throughout the country (about 2,200) will be TSA pre-checked lanes. That will become the new norm. The standard lanes will be the exception. More and more people will either sign up for TSA PreCheck directly, or there will be private companies that sign people up under a contract with us". [more]
8/05/2014 Washington Post reports that half the people passing through U.S. airports now go through faster screening. It takes about 10 minutes to apply for TSA Pre-Check. [more]
6/13/2014 TSA public blog posted picture of an improvised explosives device (IED) training kit that was discovered in checked bag at HNL airport. [more]
5/08/2014 Two Members of Congress speak about New York BDOs on the floor in the House of Representatives. [more]
5/04/2014 Congratulations to Jamie Bono and Nicole Santiago-Sanchez for finishing the Long Island Half Marathon.
5/01/2014 Forty percent of U.S. travelers how get expedited screening John Pistole said Wednesday during a Senate committee hearing. TSA Administrator said that TSA uses "real-time and intelligence-based methods, such as Managed Inclusion and TSA PreCheck Risk Assessments to identify additional passengers eligible for expedited physical screening on a trip-by-trip basis." John Pistole said the TSA is continually working to improve the way it protects travelers and to train its workers, but needs Congress to clear funding for some programs. Since the TSA was formed, there has not been any successful terrorism incident carried out on U.S. airlines.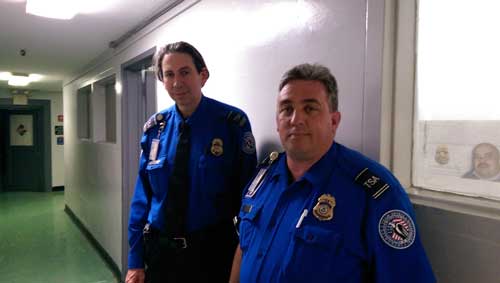 4/13/2014 Shortly after leaving their early morning shift a group of LGA BDOs came to the aid of a man in distress. [more on TSA official website]
Karen Burke, Las Vegas FSD responded to inaccurate assessment of TSA published as Las Vegas Review Journal editorial on 3/23/2014..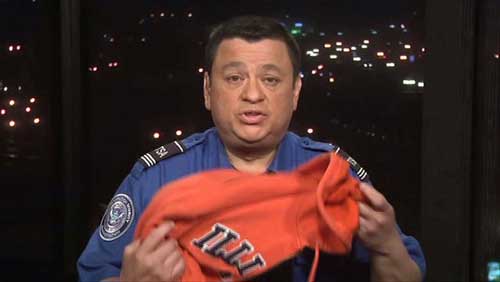 4/03/2014 STSO Eddie Palacios was headed to O'Hare International Airport on Wednesday when he noticed commotion on the other side of the Blue Line platform at Chicago Avenue. A woman had fallen off the platform. Palacios jumped down and frantically waved an orange sweatshirt to get an oncoming train to stop. The train stopped in time and other travelers helped pull the woman to safety.
3/03/2014 Frequent business traveler Cam Marston of Mobile, Ala., says the most efficient security screening checkpoints are at big-city airports such at New York's LaGuardia. Read more how business travelers rate the best and worst in checkpoints at big-city airports in "The best and worst TSA checkpoints" article in today's USA Today.
1/28/2014 The United States Supreme Court on Monday overturned a defamation judgment against an airline which had been sued after warning that a former pilot could pose a security risk. William Hoeper initially won a $1.4 million settlement against his former employer Air Wisconsin, which had alerted the TSA that he may be carrying a weapon after he boarded a flight. The airline contacted the TSA expressing concern "about his mental stability and the whereabouts of his firearm" during his return flight to Denver, Colorado. The case is Air Wisconsin v. Hoeper, U.S. Supreme Court, 12-315. [read more], [Supreme Court decision]
1/07/2014 TSA introduced TSA Kids website aimed at teaching kids what to expect when they arrive at the airport. This website will not only keep young travelers informed, but it will also make traveling more enjoyable for the entire family. The site offers a link to 2 minutes YouTube cartoon video about the airport screening process for children. Another cool feature is the fun page that features clickable pictures of TSA K-9 dogs. The linked pages that open offer interesting info about the dogs and their handlers. You don't have to be young traveler to appreciate the K-9 page. Great idea and well done.
1/02/2014 New info about Friday 1/03/2014 posted for the TSA at LGA. You can also check TSA LGA Twitter account to keep up with status reports.
11/14/2013 TSA Administrator John Pistole told the House Homeland Security subcommittee on transportation that the behavior program is a key part of protecting aviation security because it looks for a traveler's intent rather than just items. "I know that behavior detection works" John Pistole said. "I can personally attest to the effectiveness of behavior detection principles". "If we remove one whole layer of security, that being BDOs, who again are the least invasive and are looking for intent rather than items then that gives us an exposure to potential terrorists that we don't currently have," he said. "Defunding the program is not the answer," John Pistole said. "There would be fewer passengers going through expedited screening, there would be increased pat downs, there would be longer lines, and more frustration by the traveling public." Behavior detection is vital to TSA's layered approach to deter, detect, and disrupt individuals who pose a threat to aviation. Looking for suspicious behavior is a common sense approach used by law enforcement and security personnel across the country and the world.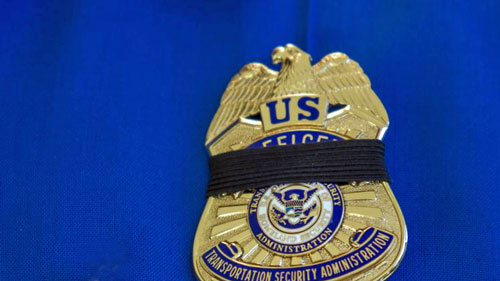 11/03/2013 TSA officer killed in the line of duty. On Friday morning, 23-year-old unemployed mechanic Paul Ciancia, walked up to checkpoint at LAX Terminal 3, pulled MP-15 out of his bag and shot a TSA officer who was working there.
After shooting the TSA officer authorities and witnesses said, the gunman calmly fired his way through the checkpoint. He asked terrified bystanders: "Are you TSA?" If they answered no, he moved on. Ciancia then went up an escalator and, upon seeing the shut officer apparently continue to move, came back down to shoot him again.
That TSA officer, Gerardo Hernandez, later died. Ciancia then continued through a corridor of shops, looking for other TSA employees. The gunman was shot and wounded by police, and is listed in critical condition at the Ronald Reagan Hospital.
TSA Administrator John Pistole traveled to Los Angeles on Saturday to meet with the family of killed TSA officer Gerardo Hernandez. TSA Administrator also met the two TSA officers who are recovering from gunshot wounds. "Sadly, today marks the first incident where a TSA officer was killed in the line of duty." "No words can explain the horror that we experienced today when a shooter took the life of a member of our family and injured two TSA officers at Los Angeles International Airport," John Pistole said in a statement on Friday.
At a news conference over the weekend, John Pistole said TSA was reviewing protocols in the wake of the shooting at LAX. He added that TSA review would include the question of whether TSOs should be armed. "We will look at what our policies and procedures are and what provides the best possible security," John Pistole said.
The shooting at LAX reminds us of the risk the TSA Officers face every day as they work to protect the traveling public.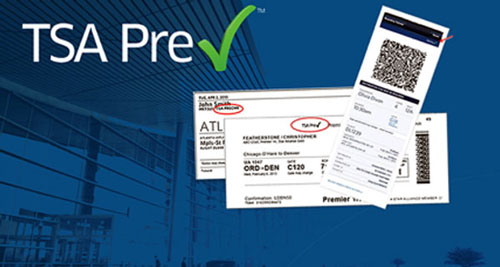 10/25/2013. The expedited airport screening program TSA Pre-Check created by the Transportation Security Administration is aggressively expanding to more airports, with more lanes and more passengers by the end of the year. TSA Pre-Check allows eligible travelers to forego removing shoes, belts, and lightweight jackets, as well as laptops from their cases. The shortcut also includes its own screening lanes. TSA will always incorporate random and unpredictable security measures throughout the airport. Those who qualify to use the TSA Pre Check lane may sometimes be directed to the regular security lane. Read more on the TSA Pre Check and how it works.
9/16/2013 There will be no 5K at LGA in 2013 more info
9/15/2013 TSA Officer David Alexander Díaz-Torres was arrested for conspiracy to transport illegal aliens on 9/12/2013. According to the Justice Department, ICE arrested Díaz-Torres in Orlando. Díaz-Torres allegedly assisted in smuggling a group of Brazilians by allowing them to pass the security checkpoint area without being questioned at the International Airport in San Juan, Puerto Rico. The group continued to New York, Boston and Philadelphia on board commercial flights. Díaz-Torres and five others were charged in a 13-count indictment for bringing, transporting, harboring, and shielding illegal aliens within the United States. "It is very troubling when law enforcement authorities have to arrest a corrupt federal employee who is alleged to have undermined our nation's security, our overall safety, and the public trust and confidence we place in those chosen to protect and serve," said Rosa Rodríguez Vélez, U.S. Attorney for the District of Puerto Rico. Read DOJ press release.
9/05/2013 TSA will expand its expedited screening program to 60 new airports by the end of 2013. "As TSA continues to move away from a one-size-fits-all approach to transportation security, we are looking for more opportunities to provide the most effective security in the most efficient way possible," TSA Administrator John Pistole said. Read the list of upcoming TSA Pre✓ locations.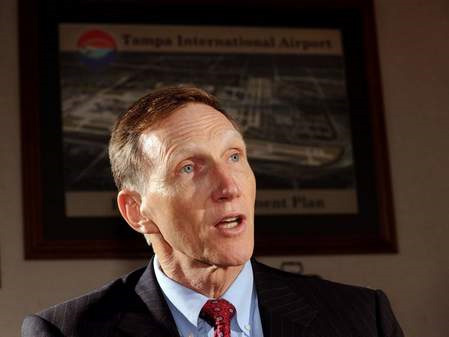 8/24/2013 In a visit to the TSA staff at Tampa International Airport Thursday, John Pistole talked with The Tampa Tribune about TSA's strategies as the nation approaches the 12th anniversary of the attacks. [more]
8/23/2013 A man with uranium hidden in the soles of his shoes was arrested at JFK on Wednesday. Patrick Campbell was arrested Wednesday as he arrived at JFK from Paris. After clearing customs, he entered the U.S. and sought information on his subsequent flight to Miami. He was later arrested by federal agents, who seized his luggage. The samples, wrapped in plastic bags, had been hidden in the soles of a pair of shoes in his luggage. Campbell made his first court appearance on Thursday. He said that he was affiliated with a company that mined and sold uranium, gold, and diamonds, and that he had engaged in communications with a buyer for uranium 308, or yellowcake uranium, meant for Iran. When applying for U.S. visa Campbell had claimed that he was a social worker traveling to New York to participate in a United Nations conference.
7/28/2013 Coverage about TSA Lost and Found at LGA in yesterday's Newsday.
7/19/2013 Speaking at the 2013 Aspen Security Forum on "Rethinking Aviation Security in the Post-Bin Laden Era" John Pistole announced major expansion of TSA PreCheck program by offering it to non-frequent fliers as well."We're not in the business of eliminating risk," said TSA Administrator in announcing the expansion. "We're in the business of trying to manage or mitigate risk in a way that makes sense to promote the free movement of people with good security." Watch the video with Administrator presentation.
John Pistole objected to the New York Times June 17, 2013 editorial that characterized BDO program as "extra hurdle at the airport". In his Letter to Editor TSA Administrator explained that rather than being an "extra hurdle" for travelers, SPOT was a proven and unobtrusive way for officers to look out for possible threats and illegal activity. John Pistole also stated that last year BDOs not only prevented drug and weapons smuggling, but also picked up behavioral cues that saved a woman from her kidnappers. "We are committed to making sure this program is effective" Pistole stated in his letter to editor, published by the Times on June 21, 2013.
6/12/2013 Last week TSA Administrator John Pistole announced that TSA would continue screening for pocketknives. John Pistole has repeatedly said the TSA needs to spend less effort scrutinizing people who aren't terrorism risks. In announcing in March that he would end the pocketknives ban, John Pistole said the TSA's mission was to prevent a catastrophic downing of an airplane, not confiscate items at checkpoints that experts didn't consider threatening. On March 21, 2013 over 100 Members of Congress sent a letter to John Pistole and "requested" that TSA maintain small knives on the list of prohibited items. [see the letter]. Jeffrey Sural, a TSA assistant administrator under President George W. Bush commented "How is TSA going to be allowed to make risk-based decisions if every time they do, either Congress or special-interest groups build up enough pressure to reverse the decision?" Even after the TSA reversed itself on knives, the House voted as part of the Department of Homeland Security's budget, 280-146, blocking funding just in case the TSA's administrator changes his mind.
On 5/24/2013 John Pistole gave the keynote address at a conference on the future of transportation at George Washington University. [video]
5/24/2013 The Transportation Security Administration expects to allow small knives on airplanes, starting in the next month. TSA Administrator John Pistole told The Philadelphia Inquirer that his intent is to implement the new policy "in the next 30 days". John Pistole told the Inquirer editorial board this week that: "Absent new information, I'm planning to implement it, but I want to make sure I've gotten all the input that is reasonable". The change in TSA policy reflects an effort to enable quicker screening for those least likely to be terrorists as well as a focus on non-metallic bombs, which John Pistole views as the greatest threat to aviation security. TSA Administrator has said TSOs will have more time to look for non-metallic bombs if they spend less time looking for objects that will no longer be banned: small knives that don't lock as well as other sports items including toy baseball bats, billiard cues, ski poles, hockey sticks, lacrosse sticks and golf clubs. "All the intelligence chatter is terrorists are committed to blowing up either a U.S.-bound plane or get on a plane here at one of 450 airports and say, 'You can't stop us," John Pistole told The Inquirer. "It comes down to making sure we find explosives and not be distracted by other things" John Pistole said. [more]
5/01/2013 "Our job is not to eliminate risk but to try to manage or mitigate risk" says John Pistole in today's New York Times interview. Answering the question if the aviation sector still a target TSA Administrator explains "there is no question about that. The bottom line is that U.S. aviation is the gold standard target for certain terrorist groups, and they are actively plotting on how they can conduct a successful attack". [more]
4/05/2013 Police Officer on vacation in Hawaii acts quickly to stop PAX who was attacking checkpoint TSO at Honolulu airport. On 3/30/13 Corporal Justin Rogers from Pinole Police Department ran up behind the violent PAX and tackled her to the floor [see video]. Officer Rogers you are our Hero!
3/27/2013 Representative John Mica, one of the TSA's most persistent critics, said he'll propose legislation to return all U.S. airport screening to private companies. In the "The U.S. congressman who desperately wants to tear apart the TSA" story bloomberg.net Washington reporters describe Mr. Mica attitude towards TSA. [more]
3/06/2013 Scott McCartney writes in WSJ that the TSA move makes logical sense and brings the United States into closer alignment with international security standards. Since hardened, locked cockpit doors were installed and pilots were instructed to stay behind locked doors when trouble surfaces, it seems impossible someone could hijack a plane with a small Swiss Army knife or hockey stick. If there's an assault in the cabin, the plane lands and police and the FBI deal with an attacker.[more]
3/05/2013 TSA will allow travelers to bring small knives, golf clubs and hockey sticks into airline cabins for the first time since 2001, TSA Administrator John Pistole announced today. The change will take effect April 25. The announcement came as John Pistole spoke to a security conference in New York. [more]
On February 27, 2013 John Pistole testified before House Committee on Appropriations at the hearing titled "Resources for Risk-Based Security". Read the Administrator written testimony before the Committee and watch him answering questions in the archived video.
2/08/2013 From 0001 hours 2/08/2013 to 1500 hours on 2/10/2013 airport employees holding a Lot 10E card (employee parking lot) may park in any airport pay lot without charge Those employees should display their 10E card to the cashier as they exit the lot. Visit LGA TSA Emergency Status blog for current status and TSA LGA Storm Snow Briefing update. The National Weather Service has issued a blizzard warning for NYC from 0600 hours Friday to 1300 hours Saturday, with 10-14 inches of snow expected. Helpful LaGuardia Airport Weather page.
2/06/2013 TSA demonstrated its new Managed Inclusion passenger screening program for the media in Tempa on Tuesday. The pilot program that has been running in Tampa since November allows BDOs to select passengers who haven't been vetted in advance to step aside and use the expedited security line. The dogs are the first step. Then, BDOs observe the passengers and identify passengers in line who they deem to be low-risk. The third step is a computer that eliminates subjectivity: It randomly selects people to go through the regular security lines, even those who have been vetted in advance by the PreCheck program. By identifying the behavior of passengers approaching the security stations and selecting those who appear to be low risk, the procedure allows more focus on potential higher-risk individuals and improves the security experience for all involved, including shortening lines through regular security. [see video], [more]
1/18/13 The Transportation Security Administration has canceled its contract with Rapiscan because it had failed to deliver software to protect the privacy of passengers. Rapiscan manufactured about half of the full-body scanners used by the TSA to screen passengers at airports across the country. The company had a contract with the government to produce 500 of the machines, which cost about $180,000 each. The 250 Rapiscan machines still deployed at airports will be gradually phased out by June 2013 and replaced by scanners produced by L-3 Communications which depict questionable objects on avatar images, rather than images of passengers themselves. The move is a victory for privacy groups that have protested the detailed images of the scanners, which came into wide use following the failed attempt on Christmas 2009 by a Nigerian man to blow up a plane near Detroit with a bomb sewn into his underwear.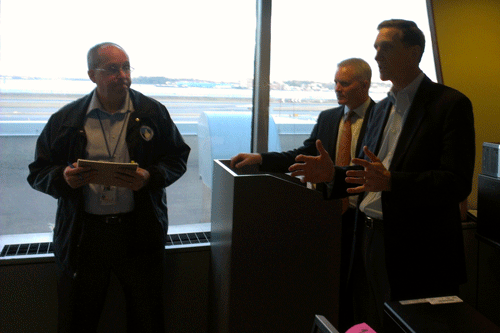 11/04/12 John Pistole visited LGA today. Thank you Sir for your support and words of appreciation.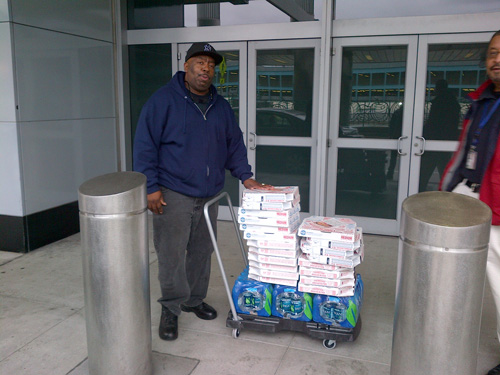 Photo courtesy of Alex Stungurys
TSO Anthony Crowley offered help to stranded passengers when LaGuardia Airport closed down. He used his own funds to purchase pizza and water and distributed them to stranded passengers. Anthony, you are our hero and we are proud of you.
11/01/12 LaGuardia airport is open again following suffering extensive flooding from Hurricane Sandy. The airport was shut when flood waters ran over its runways.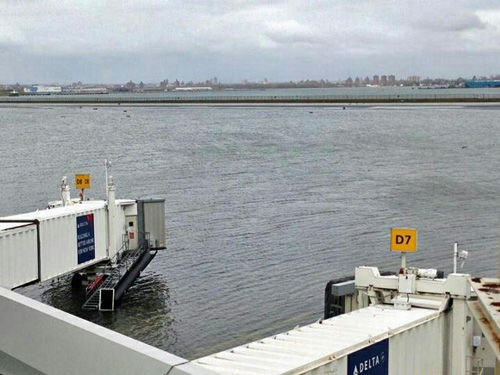 Picture taken at LGA Terminal A on Tuesday, October 20, 2012.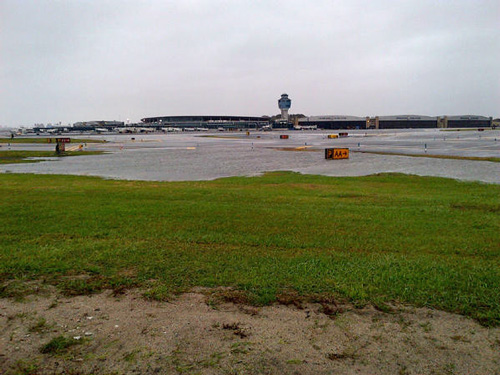 Picture of LGA under water from 10/30/12
10/14/12 Almost 600 runners ran in the 5K at LGA!!! Check back soon for more info and pictures. More info will also be at the Run with Me special Facebook 5K page.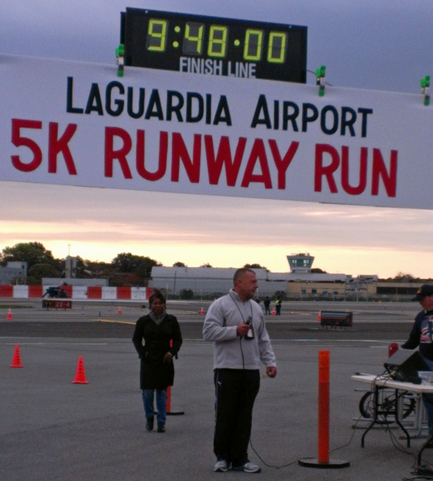 10/13/12 Tomorrow will be a big day. LGA it is going to have its first own 5K run. The race starts at 0900 hours, rain or shine. Please post your pictures and comments related to the run on this special Facebook 5K page.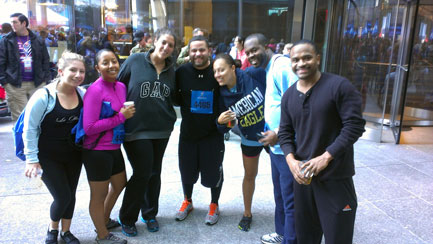 9/30/12 Nine TSA LGA employees, former employees and TSA LGA friends ran in the 2012 Tunnel to Tower 5K Run in New York City. Jamie Bono, Linda Buchelli, Lupe Campos, Rudy Campos, Eddie Cedeno, Natalie Crilley, Lesley Johnson, Mark Ruszczynski, and Joel Valles ran in today's 5K to honor Stephen Siller memory and the ultimate sacrifice of all first responders. [more]
9/14/12 TSA has hired a consultant and will alter performance measures [for SPOT] to deter the alleged practice Blumberg.com website reported in its story published on 9/13/2012. According to the Blumberg website, TSA will change the program's metrics. The website reports that all BDOs will receive two hours of training on why racial profiling isn't an effective security tool while Boston BDOs will receive four hours of instructions emphasizing that profiling diminishes TSA's mission, vision and core values. The website also quotes Kip Hawley, who according to Blumberg.com said "The program is one of the TSA's most valuable. Behavior-detection officers turn up the best information in the daily intelligence reports read by top agency officials." Kip Hawley is also quoted "Behavior Detection Officers have spotted terrorists. They included an al-Qaeda operative who didn't realize he was under FBI surveillance". [full article]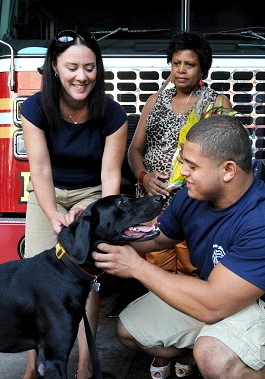 9/04/12 A highly trained dog with a very special name brought three families together for an emotional meeting at a Manhattan firehouse on 8/31/12.
Asaro, a two-year-old half Labrador, half German Shorthaired Pointer was named for Carl Asaro, one of the 343 FDNY members killed in the line of duty at the World Trade Center.
On September 11th, 2001, Firefighter Asaro responded from the quarters of Engine 54, Ladder 4 and Battalion 9, where he had spent his entire 14-year career.
Asaro was trained as a bomb-sniffing dog by the Transportation Security Administration (TSA), and is part of the TSA Puppy Program, which names puppies it trains to honor those who lost their lives on September 11, 2001. read more
8/22/12 TSA's behavior detection program is a critical part of our approach to securing travel, TSA spokesman David Castelveter said.
8/16/12 Looking for suspicious behavior is simply common sense. Law enforcement does it every day in communities across the country and around the world, writes John Pistole in today's USA TODAY.
8/10/12 Poll finds most Americans think the TSA is doing a pretty good job at airport security. "TSA employees work hard every day to protect the traveling public," much trod-upon TSA Administrator John Pistole said in a statement. "This positive report reaffirms TSA's commitment to carrying out these responsibilities with efficiency, integrity and in a customer friendly manner." read more
7/31/12 NBC at Miami picked the story about two BDOs who rescued kidnapped woman at their airport. When you are at work, logon and notice the intelligent second question asked by the BDO. Great job BDOs at MIA!!! We are proud of you.
7/19/12 The United States will be sending Transportation Security Administration personnel to bolster safety measures in London for the upcoming Olympic Games. TSA Officers are to be based at Heathrow and some other UK airports for the duration of the Olympics. According to the UK Department for Transport "the TSA staffers will not be conducting security screening or inspections", and will "act as an on-site liaison for the TSA".
5/17/12 In his reporting for The Washington Post freelance reporter Matthew Cole alleged that the former Secretary of State Henry Kissinger received little respect from TSOs at LaGuardia airport on 5/12/12 when he was patted down. The "story" was picked up and repeated by other media alarming that "Kissinger gets no respect at LGA" (1010WINS radio) or "TSA Gropes Another Senior Citizen" (FORBES). But in his statement, released on 5/15/12 Kissinger praised the LaGuardia TSOs for their "professionalism" and "courtesy" while performing what he calls "an important job." Kissinger also stated that it's "not unusual" for him to be patted down during airport security screening. He says he wears a brace on his foot and can't remove his shoes.
4/26/12 - Kip Hawley, who served as Administrator of the TSA from 2005 to 2009, wrote a book about TSA. The book titled "Permanent Emergency" was released two days ago. I read the book already. It offers tough observations about TSA and provides insights into the challenges of defending the public from terrorist threats. Both TSA employees and PAX will find the book interesting. I have one question to Kip Hawley. Why weren't your current recommendations implemented when you headed the TSA?
4/20/12 A quick-thinking TSO Don Williams from Dallas/Fort Worth International Airport helped to reunite a passenger with a costly carry-on item: an envelope filled with $9,500. TSO Williams was working his checkpoint when he saw an envelope on the floor ...[more]
4/16/12 Former TSA Administrator Kip Hawley alleges we are doing it all wrong when it comes to air security. "In attempting to eliminate all risk from flying, we have made air travel an unending nightmare for U.S. passengers and visitors from overseas, while at the same time creating a security system that is brittle where it needs to be supple," he wrote in the Wall Street Journal on Saturday. Hawley recommends no item bans, allow all liquids, eliminate baggage fees, randomize security and install a reward system for TSOs. Kip Hawley's recent criticism of TSA is surprising. Some ask why he didn't try to implement any of the reforms he now recommends while he was in charge of the TSA.
4/12/12 John Pistole was the keynote speaker at Vincennes University in Indiana. He delivered the keynote address at the dedication of the school's Homeland Security and Public Safety Building.
4/09/12 Channel NY1 on LGA. See NY1's Michael Herzenberg reporting on TSA at LGA.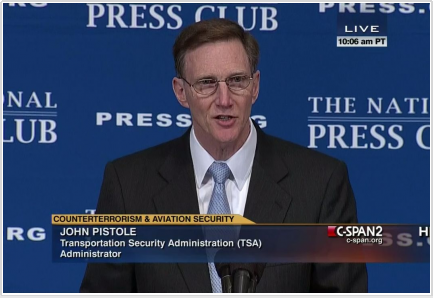 John Pistole spoke at a March 5, 2012 National Press Club luncheon event. He delivered a speech entitled "Counterterrorism, Risk-Based Security, and TSA's Vision for the Future of Aviation Security." Watch the video.
2/27/12 Congratulations!!! Fifty-one TSA officers from LaGuardia and JFK Airports received certificates in Homeland Security at LaGuardia Community College on Friday. This very successful TSA education program is expanding to all 50 states. "The Associates Program is an outstanding way for TSA to invest in our people and give them the tools they need to professionally grow in TSA and the greater homeland security field," said TSA Deputy Administrator Gale Rossides. "This is an important step, not only in the career development of participating officers, but also for strengthening the security of our nation's transportation systems."
2/23/12 BDO openings at LGA. The open period is from today to Wednesday, March 07, 2012. Follow this link to USAjobs website listing.
2/07/12 John Pistole appeared at a House Homeland Security subcommittee at 1400 hours. [more]
1/26/12 TSA Region 1 Director Marisa Maola unveiled the World Trade Center artifact by the entrance to the LGA TSA Office. "… This rusted steel beam, a WTC Artifact is displayed to remember the men, women, and children who lost their lives; those brave people who gave their lives and the heroes who responded to the tragic terrorist attack on September 11, 2001…" Photo courtesy of Kevin Dowling.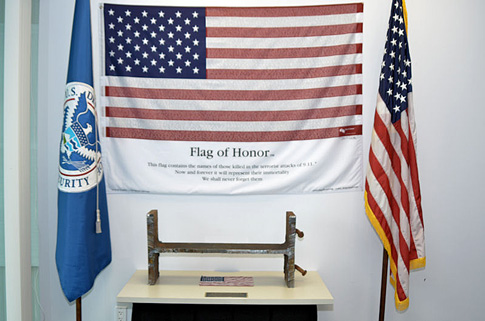 1/10/12 A sheriff's deputy shocked PAX with a stun gun three times after PAX man refused to complete a Sacramento airport's screening process and ran into a secure area. [more]
11/24/11 What it's like to run the TSA - read the interview with John Pistole in the On Leadership section of the Washington Post.
11/23/11 I'm thankful for the men and women of TSA who work hard every day to keep the traveling public safe said John Pistole in his conversation with CNN.
On Thursday, November 10, 2011 John Pistole discussed risk-based, intelligence-driven counterterrorism efforts, and highlighted the layered security approach and advances of TSA technology over the last decade at the George Washington University Homeland Security Policy Institute. Here is the link to the TSA Administrator remarks.
11/08/11 TSA LGA in the news. Read the AP article published in the Wall Street Journal online.
11/02/11 John Pistole testified at a Senate Homeland Security Committee hearing today. Here is the link to the TSA Administrator testimony.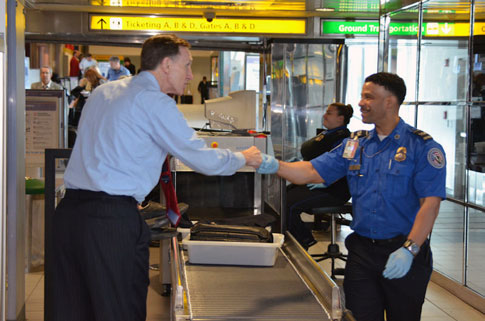 John Pistole visited LGA for the second time. Photo courtesy of Kevin Dowling.
U.S. Homeland Security Secretary Janet Napolitano visits LGA.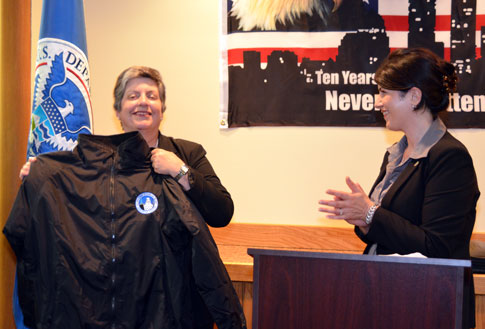 9/10/11 DHS Secretary Janet Napolitano met with a group of TSA employees at LGA. Napolitano thanked LGA TSA for doing a great job and pointed out that vast Americans are grateful for the protection that TSA provides. During her visit Secretary Napolitano received TSA LGA jacket from Federal Security Director Marisa Maola. Photo courtesy of Kevin Dowling.
9/08/11 Specific, credible threat. U.S. officials say they have discovered information about what they are calling a "credible threat" of a specific attack planned to coincide with the 10th anniversary of the September 11, 2001 terrorist attacks. The information suggests the threat may focus on Washington, DC or New York City. Officials say they suspect three individuals, one a U.S. citizen, entered the U.S. in August intending to attack with a bomb-laden vehicle.
9/06/11 TSA at LGA has created a new Emergency Status web page. The new website will publish emergency information and status updates for the TSA at LaGuardia Airport. It will be used to keep TSA personnel informed during emergency situations such as hurricanes, snow storms, transit strikes and any other situations that may arise. The new web presence utilizes two excellent communication platforms. Visit and save both links. You may also want to add both links to your mobile browser shortcut list.
The Federal Employee Education and Assistance fund offers emergency no-interest loans among other things for employees with at least one year of service. More info on their website.
8/09/11 - Another example of testing airport security. Three African refugees were arrested on Tuesday after what police described as a fake bomb was found in one of their carry-on bags during security screening at Phoenix Sky Harbor International Airport. [more]
7/28/11 TSA is planning to introduce new behavior detection techniques at airport checkpoints as soon as next month, Transportation Security Administration Administrator John Pistole said Thursday. "I'm very much interested in expanding the behavior detection program, upgrading it if you will, in a way that allows us to….have more interaction with a passenger just from a discussion which may be able to expedite the physical screening aspects," Pistole said during an appearance at the Aspen Security Forum in Colorado.
7/18/11 Female PAX who last week assaulted a TSO during the screening process in Phoenix have hundreds of supporters across the country that rallied behind her. On the Facebook page Acquit Yukari Mihamae (that's her name) people post very strange messages. If you work for TSA, don't go there. You will not be happy to see messages and comments posted there. Just continue to be professional and remember that millions of PAX appreciate what you do.
In case you don't know what happened. According to the police report, a female PAX grabbed the "left breast" of the TSO "squeezing and twisting it with both hands" at Phoenix checkpoint. PAX admitted to police officers that she committed the offense.
7/08/11 TSO Nelson Santiago was arrested at the Fort Lauderdale-Hollywood International Airport after an airline employee observed him slip an iPad out of a suitcase and into his pants on Monday. He allegedly stole around $50,000 in electronics in the last six months. Santiago would allegedly immediately take a photo of the stolen item with his cell phone, post it for sale online and often sell it by the time his shift ended. Santiago was released on bond Tuesday and faces two counts of grand theft. Santiago had been a TSO since January 2009 but no longer works with the TSA. "The action of this former employee should not reflect on the outstanding job our more than 48,000 officers do every day to ensure the safety of the traveling public." stated TSA representative.
7/06/11 Government officials warned airlines that terrorists might have explosives surgically implanted in their bodies. "The U.S. government has received information, intelligence about terrorist intent to use this type of concealment and this technique to try to carry out plots to blow up planes," John Pistole said on Wednesday. In October of 2009 a suicide bomber in Saudi Arabia made it through two airport security checkpoints with a device strapped between his buttocks. He was killed when the bomb detonated, but his target, a top Saudi official, was barely harmed.
7/05/11 "We're undertaking a major redefining of the agency mission and the way we execute on that mission," John Pistole told the Washington Post today. Read more.
7/02/11 What happened last Wednesday at JFK was obviously not the best moment for the JFK TSA, but let's not forget that the stowaway was screened. The fact that a man was able to fly out of JFK, while using a boarding pass issued in another person's name for the same flight a day before, shows that both the TDC and the airlines agent at the gate did not perform at their best. Nobody is proud of what happened, but it's important to point out that the man received the same thorough physical screening as other passengers. The man was taken into custody when he tried to board another flight today at LAX. Read the TSA Blog and Rep. King reaction for more on this subject.
6/02/11 John Pistole testified before the House Committee on Homeland Security Subcommittee on Transportation Security during the "Authorizing the Transportation Security Administration for Fiscal Years 2012 and 2013" hearing. See the video from the hearing.
5/02/11 Osama Bin Laden Killed. A small team of Americans killed Osama bin Laden in Pakistan, President Barack Obama said Sunday night. U.S. forces shot Bin Laden in the head in a mansion close to Islamabad, Pakistan. Two U.S. helicopters swept into the compound at 1:30 a.m. Sunday morning. Twenty four U.S. Navy Seals under the command of the Joint Special Operations Command in cooperation with the CIA stormed the compound and engaged Bin Laden and his men in a firefight. Bin Laden resisted the assault - and was killed. Three other men and a woman were killed in the firefight. Bin Laden's death doesn't end the terrorist threat to the United States. "There is no doubt that al Qaeda will continue to pursue attacks against us." President Obama said.
4/24/11 Newark airport TSO died in house fire on Saturday. The fire began about 2 a.m. TSO Tosha Lassiter was the only one of 17 people in the building unable to escape. TSO Lassiter was pronounced dead at the scene at 2:44 a.m. The cause of the fire was not determined. Orange Fire Department is investigating the fire. Officials are focusing on the kitchen area of Lassiter's apartment. The 16 displaced people were relocated by the Red Cross.
In August 2008 an LGA TSA employee's New York apartment was destroyed by a fire and his family and he were among displaced disaster victims declared by the Red Cross. It took more than 140 firefighters nearly 90 minutes to gain control of the New York August 2008 blaze.
4/23/11 Security camera caught debris swirling inside the airport as TSA Officers and passengers run to take cover when tornado hit St. Louis Lambert Airport on Friday night. See the released video.
4/18/11 Republican leaders on the House Homeland Security Committee announced Friday that the panel will begin work on legislation to reauthorize Transportation Security Administration activities. The authorization bill will "address the need for fundamental reform at TSA." The committee's chairman, Peter T. King already introduced another bill, H.R. 1586, that aids airport operators who seek to replace TSA Officers with private screening companies.
4/16/11 Interested in what the TSA role in the future should be according to Rep. John Mica? Then you must watch the comments that Chairman of the House Transportation and Infrastructure Committee made during the interview with Newsmax. If you are too busy to watch, you can read the interview highlights.
4/15/11 It looks that it happened already. On 4/15/11 CNN website reported that: "CNN has obtained a list of roughly 70 "behavioral indicators" that TSA behavior detection officers use to identify potentially "high risk" passengers at the nation's airports." Yep. No comment. See the CNN Homeland Security Correspondent Jeanne Meserve report.
4/07/11 If you know what SPOT stands for, you want to watch the Committee on Science, Space and Technology Subcommittee on Investigations and Oversight hearing on TSA's SPOT Program held in Washington on April 6, 2011.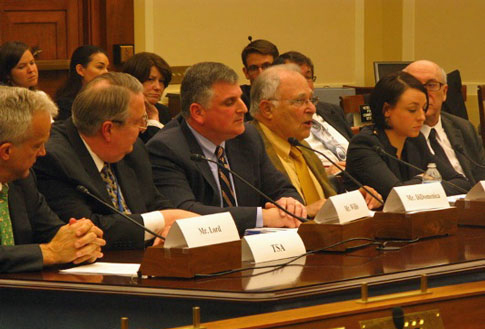 The hearing addressed several issues related to SPOT. Video from the hearing is available via Internet.
Those of us who watched the hearing could learn some numbers from soon to be released Validation Study Report.
Rep. John Mica (R-FL) was attending the hearing as a guest. His comments included "it's almost a total failure" and "we are wasting our time, money and resources". Representative Mica also shared his assessment that " I do know that what is in place does not work".
Dr. Ekman, we thank you for supporting the SPOT program during your testimony and for "many thanks to …. and to men and women in TSA who make flying a safer path that it wouldn't be without their dedicated efforts."
3/30/2011 ABC News website reported Congressman Mika's remarks made before the Aero Club of Washington, D.C. on Wednesday. If you are interested in what the House Transportation and Infrastructure Committee Chairman does while undergoing pat-down, you can find it out at the ABC News website. According to the website the Florida Congressman considers TSA "the little bastard child I created". The website also reported that Congressman Mika stated "I am now chairman and I will get them".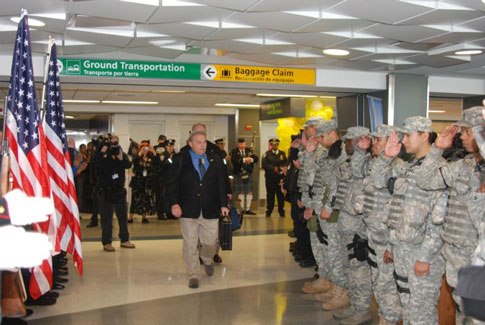 3/24/11 American Airlines was flying 40 Medal of Honor recipients aboard its Flagship Liberty yellow-ribbon aircraft from LGA to Washington, D.C. At the send-off ceremony at LGA airport distinguished heroes were recognized for their service to the nation. Photo courtesy Kevin Dowling [more pictures]
On March 10, 2011 the House Homeland Security Committee held a hearing on "Radicalization in the American Muslim Community". Among witnesses who testified were two Muslims whose children/family members were recruited to carry out terror plots. [more]
TSA is considering a significant shift in the way airport security is handled, moving towards a more intelligence-driven system, that would focus on higher-risk passengers. "My vision is to accelerate TSA's evolution into a truly risk-based, intelligence-driven organization in every way" said John Pistole during recent meeting at Washington. [more]
2/10/11 - John Pistole testified before the Committee on Homeland Security's Subcommittee on Transportation Security hearing entitled "Terrorism and Transportation Security" on February 10, 2011. Watch John Pistole testimony.
1/29/11 TSA eliminated the use of private screeners at airports nationwide, except for 16 that already have them in place. According to Springfield News-Leader the Springfield-Branson National Airport request for permission to use private-company screeners was denied by TSA. "In making this decision, the Transportation Security Administration determined that there is no clear advantage to the federal government in contracting the workforce at your airport," TSA Assistant Administrator for Security Operations Lee Kair wrote to Gary Cyr, Director of the Springfield-Branson National Airport. Kair's January 28, 2011 letter was published on the paper's website. [more]
1/13/11 Possible solution that will eliminate the need to keep an Officer in a remote room viewing images of passengers. Addressing an American Bar Association committee at the University Club in Washington, John Pistole, said he expected modification to controversial airport scanner equipment this year to address privacy concerns. TSA Administrator said he was shown on Wednesday new technology that is not as revealing as new machines put into service last year. [more]
1/12/11 A former TSA contractor convicted of planting a logic bomb on a system used to screen airline passengers was sentenced to two years in prison and ordered to pay about $60,000 in restitution to the TSA. Douglas Duchak, 46, had worked as a data analyst at the TSA's Colorado Springs Operations Center, or CSOC, since 2004. He planted the malware in late 2009, after the agency gave him two weeks' notice that he was being terminated from the job he had held for five years. [more]
1/7/11 Al-Qaeda has produced a new bomb-making manual in English with the aim of encouraging self-starting terrorists to launch their own attacks. Available on the internet the 102-page manual explains how to find ingredients from everyday sources and how to mix explosives. It also includes some essential elements of chemistry in order to understand the instructions. The manual is an explicit attempt by the terrorist group to encourage followers to launch their own attacks, without training.[more]
12/31/10 Media reported that some more airports are considering private screening option. [more]
12/17/10 For some - an interesting perspective, for others - there appears to be an underlying message in this Washington Post piece.
12/13/10 TSA dropped assault case against PAX who according to the arrest report struck a TSO at Bob Hope Airport in April 2009. [more]
12/08/10 "I want to build a different TSA for the future, frankly. I want to see a different organization that can do a lot of things that I know worked, worked other places. But I need the support of Congress and the American people to do that." - John Pistole tells the Atlantic monthly. [more]
12/07/10 US Air flight 522 from Newark to Phoenix had to be diverted to Pittsburgh for an unscheduled landing after a passenger's dog got loose at 30,000ft and bit two people on board. [more]
11/26/10 President Obama understands the uproar over intimate security pat-downs but tells ABC's Barbara Walters they're essential to keeping U.S. air travelers safe.
11/24/10 On the busiest travel day of year security checkpoints at major U.S. airports operated normally, lines were short and moved smoothly. At LGA Federal Security Director Marisa Maola informed media that "There have been no signs of a protest and some security lines are actually shorter today than in previous day-before-Thanksgivings. We haven't had an unusual number of people opt-out of the back scanner X-rays."
11/24/10 Another PAX seeking attention and five minutes of fame. See the short ABC video of PAX who went through Walk Through Metal Detector dressed in bikini only at LAX.
11/24/10 What was he thinking? PAX wearing navy boxers and a white athletic shirt showed up at LGA on November 24, 2010.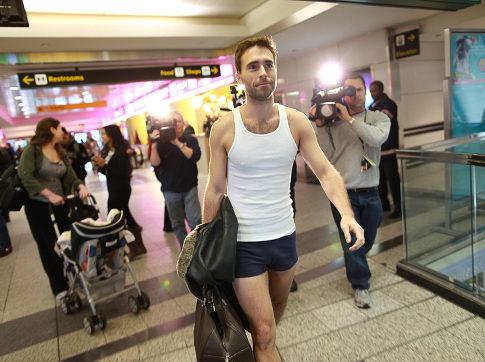 11/24/10 On the Tuesday before Thanksgiving, TSA Administrator visited Reagan Airport to buck up TSOs and defend TSA tactics. "Thank you for standing behind us" said one TSO to John Pistole. Two other TSOs approached him and said "Thanks for everything you're doing for us, dealing with all this media stuff." [more]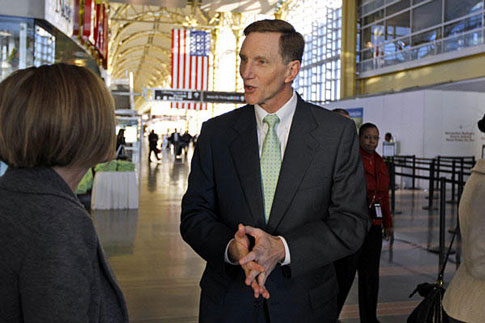 John Pistole talks with travelers near a TSA security checkpoint at Washington's Ronald Reagan Airport on November 24.
If you are travelling this season, John Pistole has a message for you.
Separate fact from fiction and learn for yourself. Take a look at this short video to see how full-body scanners work and how passenger privacy is protected.
11/23/10 Despite tough talk on the Internet very few people declining the full-body scan. Only 1% of the passengers asked to submit to a full-body scan have chosen to instead undergo a pat-down. And pat-downs are rare. Only a relatively small proportion of the 34 million people who have flown since the new procedures went into effect have had body pat downs. 2% of all airline passengers were screened with pat-downs. [more]
11/22/10 Enhanced Scanners Win 2-1 Support. According to ABC News / Washington Post poll 64% support the use of the new scanning machines.
11/20/10 Speaking at a NATO press conference in Lisbon, Portugal President Obama stood by new screening measures Saturday, calling methods such as pat-downs and body scans necessary to assure airline safety. The President also stated that transportation security officials have a tough task, facing enormous pressure to prevent a terrorist attack.
11/19/10 TSA exempts some U.S. airline pilots from pat-downs and body scans. "Pilots flying for U.S. carriers and traveling in uniform will immediately start going through expedited screening after two forms of their identification are checked against a secure database", John Pistole said in a statement.
11/19/10 Vice President Joe Biden is defending the TSA pat-down calling it a "necessary policy." Vice President acknowledged that the TSA's use of full-body scanners and pat-downs are frustrating and intrusive but argued they are crucial to prevent another incident like the attempted Christmas Day airline bombing. On CNN's "Larry King Live" program Vice President Biden stated "I think it will have the effect of saving lives, intercepting explosives."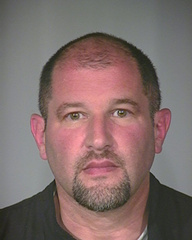 11/18/10 Passenger John Christina (left) was arrested for punching TSO in the chest. The incident occurred at a security checkpoint in the Indianapolis International Airport just before 3 p.m. Tuesday. PAX punched TSO with a closed fist, TSO asked "Why did you have to hit me?" PAX answered "I was only kidding with you." PAX was arrested and processed at the Marion County Jail. He spent the night in jail and was released on $150 bond, with a court date set for December 13, 2010. PAX faces a misdemeanor battery charge.
11/17/10 John Pistole successfully presented the TSA perspective on the most talked about aspects of airport screening during his two Congressional testimonies and several media appearances. John Pistole's statements significantly enhanced the TSA efforts of educating both the media and traveling public about TSA policies and procedures. He successfully managed to frame the TSA message for the audience and at the same time energized thousands of TSA employees.
See for yourself:
John Pistole on ABC 11/22/10
John Pistole interviewed by Bloomberg Television 11/19/10
John Pistole speaks with CNN's Anderson Cooper
Hardball MSNBC Interview John Pistole (he starts talking at 1 min 32 sec).
Senate Commerce Committee hearing 11/17/10
Senate Committee on Homeland Security hearing 11/16/10
John Pistole talks with PBS Newshour Margaret Wagner 11/16/10 (he starts talking at 3 min 12 sec).
11/16/10 A new CBS News poll shows that Americans overwhelmingly approve of the use of full-body digital x-ray machines. The poll was conduced November 7-10, 2010. It shows that 4 in 5 support full-body airport scanners. [more]
11/16/10 John Pistole testified today before the Senate Homeland Security and Government Affairs Committee about air-cargo security measures put in place since an attempted terrorist attack from Yemen. He also answered several pat-down and AIT related questions. [more]
11/16/10 TSA will investigate PAX who used cell phone camera to record airport security procedures at San Diego airport checkpoint. Michael J. Aguilar, from the TSA office in San Diego announced the probe during press conference at the airport Monday afternoon.
11/15/10 While talking with about new security measures with New York Times, John Pistole stated: "We knew it would be controversial, in terms of some people not liking that combination." But, he added, "When somebody gets on a plane, they want to know that everybody else — O.K., maybe not themselves but everyone else — has been thoroughly screened." [more]
On totally unrelated subject. Google who in the past had employee retention problem is giving its 23,000 employees 20% raise and $1,000 bonus.
11/10/10 TSA holds its employees to the highest professional standards and takes any allegation of misconduct seriously. Two weeks ago John Novak, Assistant Director of the Federal Air Marshal Service allegedly made a "culturally insensitive" remark on a conference call. He was reassigned from his post as head of field operations, pending an investigation. John Novak is a former Secret Service Agent and he has served with the Federal Air Marshal Service since 2002. On Monday, Novak apologized in person to two special agents in charge who had been offended by the remark. [more]
11/09/10 In the video posted on extremist websites on Monday, radical Islamic cleric Anwar al-Awlaki called on Muslims to kill Americans at will, because it is "either us or them". "Don't consult with anybody in killing the Americans, fighting the devil doesn't require consultation or prayers seeking divine guidance he said. In past messages al-Awlaki urged Muslims to murder U.S. soldiers and justified the killings of American civilians, but this message argued that no justification was needed to kill Americans. The Obama administration has ordered al-Awlaki captured or killed.
The American Civil Liberties Union supports a lawsuit filed by al-Awlaki's father that challenges the legality of including an American citizen on a government "kill list". ACLU claims that administration's plan would violate constitutional protections and international law. Responding to the lawsuit Douglas Letter, the Justice Department's terrorism litigation counsel stated that the targeted killing of Anwar al-Awlaki would be legal and justified to safeguard US national security. DOJ counsel stressed that he was neither confirming nor denying the existence of such a list.
11/05/10 Federal officials arrested the owner of a Boston area flight school and dozens of illegal immigrants who were learning how to fly planes. The arrested 34 immigrants are free pending deportation hearings in federal immigration court. Owner of TJ Aviation Flight Academy Thiago DeJesus, pilot and flight instructor was charged in July with being in the U.S. illegally, but continued to give flying lessons until this week. DeJesus is scheduled for a deportation hearing in Boston in February. Thousands of foreign pilots train in the United States every year because of the high quality and relatively low cost. Immigration officials stressed there was no link to terrorism. [more]
11/04/10 One of the two mail bombs sent from Yemen last week was disarmed just 17 minutes before it was set to detonate, France's interior minister revealed on Thursday. Brice Hortefeux declined to reveal where he got the information from, which bomb it was, or where it could have potentially exploded.
11/03/10 An "all-clear" was given at JFK Wednesday night after a DHL cargo facility was evacuated following the discovery of a suspicious package. [more]
11/02/10 According to investigators, the 10/29/10 cargo bomb plotters performed a "dry run". American intelligence officials tracked and intercepted three suspicious packages in mid-September. [more]
10/29/10 Two suspicious packages sent from Yemen and bound for the United States contained hidden explosives. [more]
10/22/10 Two air marshals were on a Continental flight from Houston to Rio on October 1. The marshals arrested an unruly female passenger at the request of the flight crew. The woman bit one of the marshals and was handcuffed after they tried to stop her from helping herself to drinks from the galley When the flight landed in Rio, the marshals were arrested by Brazilian authorities. The passenger is the wife of a prominent Brazilian judge. [more]
10/21/10 TSA has begun rolling out new X-ray machines at New York City airports. Some passengers at Kennedy Airport became the first to be scanned Thursday in advance of a more formal rollout Friday.
10/20/10 STSO at Newark Liberty International Airport in New Jersey is seen on surveillance video stealing from passengers and accepting stolen money from a colleague [more]
10/19/10 TSA Administrator doesn't want to use a cookie cutter approach for everybody. During his visit to Atlanta John Pistole revealed that he wanted to apply more scrutiny to PAX on watch list and those who are identified by BDOs. Read his interview with the Atlanta Journal-Constitution.
10/18/10 A judge on Monday dismissed the misdemeanor battery case filed against PAX who hit a checkpoint TSO with her fist, after PAX reported six months of good behavior to Los Angeles County Superior Court Judge Fred Rotenberg. And yes, you guessed it right, PAX filed a complaint against the Department of Homeland Security to get compensation for emotional and financial distress. See what happened at the checkpoint.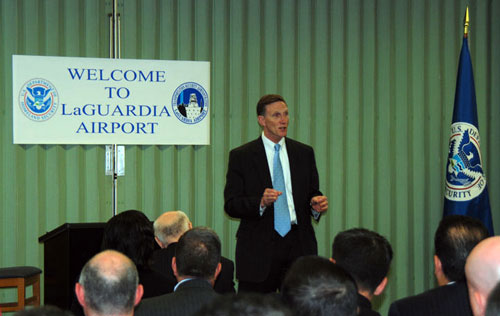 John Pistole visited LGA on October 13, 2010. Photo courtesy of Kevin Dowling.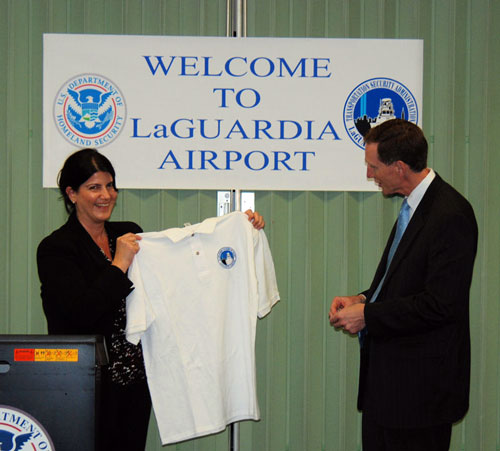 During his LGA visit John Pistole received TSA LGA polo shirt from Federal Security Director Marisa Maola. Photo courtesy of Kevin Dowling.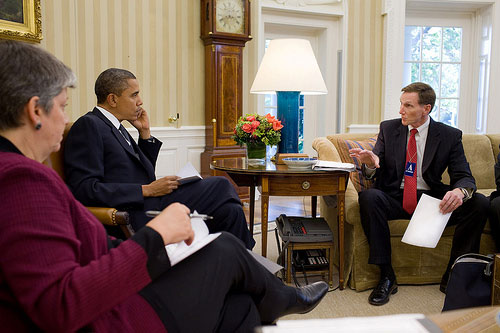 October 12, 2010 President Obama met with DHS Secretary Janet Napolitano and TSA Administrator John S. Pistole to review the many enhancements that have been made to both aviation and surface transportation security. The President was briefed on DHS' strategic plans, including near-term efforts to improve security and minimize risk.
September 29, 2010. Senators Tom Carper (D-Del.) and Scott Brown (R-Mass.), both members of the Homeland Security and Governmental Affairs Committee, introduced legislation that would raise the minimum training requirements and set higher performance standards for TSOs. The Aviation Security Innovation and Reform (AIR) bill would require bi-annual re-certifications. The AIR act would also create an office to coordinate all of the behavior detection programs within TSA and the Department of Homeland Security. There are currently disparate programs throughout the Department that study and implement behavior detection. This bill would bring them together all under one roof.
On September 23, 2010 John Pistole outlined his views and vision to the House Homeland Security Subcommittee on Transportation Security and Infrastructure Protection. In his testimony, Pistole emphasized the importance of intelligence and providing TSOs with the latest information and technology to counter potential threats. Pistole said TSA will provide 10,000 TSOs with secret security clearances with the goal of providing better intelligence information to the field. John Pistole testimony part 1 and part 2.
The Transportation Security Administration is hiring air marshals to patrol the skies. To apply visit usajobs.gov. Applicants aren't required to have a law enforcement background because TSA has an academy that provides training.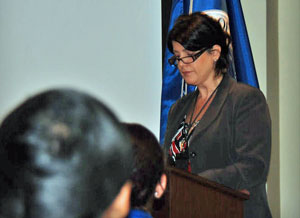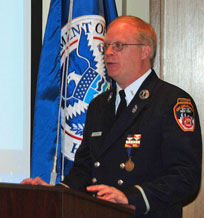 9/11/10 was a day of reflection. LGA TSA honored the victims of 9/11 and the heroes who gave their lives while trying to save others. TSA Officers rededicated themselves to the mission and reflected on what 9/11 attacks meant for them. Federal Security Director Marisa Maola and Lieutenant, FDNY EMS (retired) William Gleason of World Trade Center Rescuers Foundation during commemorative event. Remembrance session photos courtesy of Kevin Dowling. [more photos].
We will never forget.
The horrific 9/11 attacks on the World Trade Center and the Pentagon hold particular significance for the Transportation Security Administration because it was founded in November 2001 as a response to the attacks.
Within a year, TSA assumed responsibility for security at the nation's airports and deployed a Federal workforce to meet Congressional deadlines for screening all commercial airline passengers and baggage.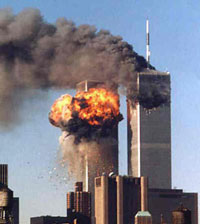 Our remembrance today requires a certain reflection. As a nation, and as individuals, we must ask ourselves how best to honor them — those who died, those who sacrificed.
How do we preserve their legacy — not just on this day, but every day? We honor them with our lives, with what we have done from that day to this.
9/03/10 A male PAX was detained at MIA on Thursday because of a suspicious item in his luggage. Passengers were evacuated and most of the airport was shut down. [more]
9/01/10 Two Yemeni citizens arrested on Monday in Amsterdam after getting off a United Airlines flight from Chicago were freed. The FBI probe of two men arrested after suspicious items turned up in one of the men's luggage is finding they were probably not on a test run for a future terror attack, a U.S. official said Tuesday. [more]
8/13/10 John Pistole discussed TSA with Washington Post. One of the issues was a proposal to create a TSA law enforcement corps. TSA Administrator did not specify whether TSA law enforcement officers would come from the current ranks of TSOs or would be recruited from police agencies. [more]
The Port Authority of New York and New Jersey announced that the Full body scanners will be installed at Newark Liberty, John F. Kennedy and LaGuardia international airports in September.
Most of the Defense Department intelligence workforce will move from pay-for-performance to a compensation system similar to the General Schedule. Future Defense Intelligence base pay increases will not be directly linked to performance and employees will be aligned to a GS-like grade structure Undersecretary of Defense for Intelligence James Clapper wrote in August 5, 2010 memorandum. [more]
8/06/10 Remember the guy who on January 15, 2010 showed up at the San Diego airport with his cousin's pregnant wife and claimed he was deporting her? On Friday that man was charged with impersonating a U.S. marshal and bypassing airport security to force a woman to board a plane to the Philippines. Read more about the bizarre deportation drama.

We are having a food drive for the next 2 months. Food collection boxes are placed in Ops. Logistics and Bulova. Please give generously. [more]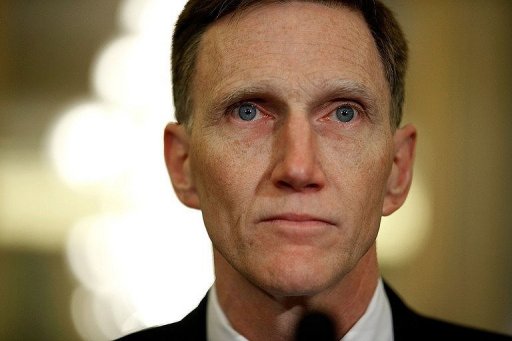 John Pistole becomes TSA Administrator. John Pistole was sworn in by Homeland Security Secretary Janet Napolitano during a rail security event at New York City's Penn Station on Thursday. Congratulations and Welcome Aboard, Sir.
John Pistole: "I am dedicated to leading TSA to the next level". The Senate confirmed John Pistole to head the TSA. The vote was unanimous. John Pistole has held his FBI Deputy Director position since October 2004 and previously worked in the FBI's Counterterrorism Division. The TSA did not had an administrator for 18 months.

5/13/10 The Boarding Pass discrepancy on JetBlue Flight 371 on the morning of May 13. [more]
A female PAX who hit a checkpoint TSO with her fist in California has won a legal victory. [more] See UPDATE 5/21/10.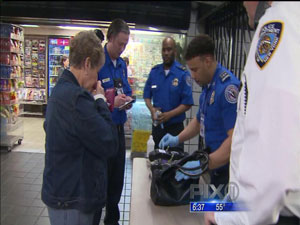 TSA launched a pilot partnership with the NYPD Wednesday to enhance security on New York City trains.
Missed the CBS program with segment about SPOT on Sunday? You can read what was said during the CBS program on this website.
Media are always quick with publishing allegations about TSA Officers. But what about passengers who curse and berate the TSA personnel? Here is one example.
3/26/10 Retired Army Major Gen. Robert Harding withdrew from consideration because of questions over his background as a defense contractor.
3/08/10 - President Obama nominated retired Army Major Gen. Robert Harding to lead the Transportation Security Administration.
3/03/10 Two women at Manchester Airport in England became the first passengers to refuse a full-body scan.[more]
2/13/10 FSD at LAX has unexpectedly retired. Larry Fetters had been FSD for Los Angeles International Airport since 2003. The resignation comes a month after the arrests of three TSA employees in connection with an investigation into counterfeit parking passes at an LAX employee parking lot. During the probe, investigators found a videotape that allegedly showed TSA employees using illegal drugs.
A man walked through a checkpoint and refused to obey TSO at at Detroit Metropolitan Airport on 2/08/10. At about 7:45 am the man, identified later as Kaylan Policherla, walked through the checkpoint and a metal detector with his hands in his jacket pockets. The TSO asked him to stop and he didn't comply. TSA called police. Police used a stun gun to subdue the man. The man didn't have a boarding pass.
My father and brother told me "if you do it you will go to paradise long before us." - read an account of a 13-year-old girl who says her own family tried to turn her into a suicide bomber.
At 2/02/10 hearing top intelligence officials described it as "certain" that Al-Qaeda will try to attack the United States in the next six months. [more]
2/01/10 According to M15 Al Qaeda is planning a new stage in its terror campaign by inserting "surgical bombs" inside people. [more]
1/20/10 President Obama's choice to lead the Transportation Security Administration Erroll Southers withdrew his name. [more]
CNN showed the video indication how the security breach occurred at Newark on 1/03/10. Link to the video.
12/28/09 Al Qaeda in the Arabian Peninsula claimed responsibility for the attack on the Christmas Day. [more...] "I am the first of many" the Nigerian terrorist Abdulmutallab told investigators. [more...] . Read more about a November 13 case bearing chilling similarities to the Detroit airliner plot.
12/28/09 U.S. Rep. Jason Chaffetz believes that full-body scans is still a bad idea. The Salt Lake Tribune Press reported that Congressman Chaffetz was defending his proposal to prohibit U.S. airport Officers from using imaging machines that can look through clothes to detect weapons or explosives. On 12/25/09 the Nigerian terrorist hid explosives under his clothes that might have been detected by the scanners Chaffetz wants to ban.
12/21/09 A federal judge in San Francisco ordered the Transportation Security Administration to release some evidence relating to a Muslim woman's inclusion on the government's "no-fly list. [more...]
11/11/09 Disturbing news published on Newsweek blog website.
Do not miss the 2010 Benefits Open Season (11/09/09 to 12/14/09). Review your current coverage, options and rates to determine what the best coverage is for you and your family. Plan changes become effective January 3, 2010. If you are sure what to consider during the Federal Benefits Open Season check out this info. Also see information about the different health plans.
On 10/16/09, a young mother posted a story to her blog claiming that, while going through checkpoint at Atlanta, TSOs took her baby out of her sight for several minutes. TSA blog posted a video that shows the woman going through security, with her child either in her arms or directly next to her at all times. After watching the video footage, you'll see the video clearly shows that the woman was never separated from her baby by TSA. Thanks Blogger Bob. Good job.
Erroll G. Southers who has been nominated to run the TSA faced the scrutiny of the Senate Commerce, Science and Transportation Committee on Thursday in a relatively brief confirmation hearing on 10/15/09. Southers was queried at length about the treatment of travelers at airport security checkpoints.
Even though he is not yet officially on the job, Southers apologized to the committee for the treatment of the veterans, and told lawmakers that the solution might lay in better training, and improved leadership. The issue of collective bargaining rights was not mentioned in the question and answer session. There was no indication from the Senate Commerce Committee when Southers nomination to head the TSA will be voted upon.
9/24/09 Terror suspect Najibullah Zazi indicted in Brooklyn court on charge of planning bombings in U.S.
9/23/09 Court granted TSA's motion to dismiss TSA Officers' Overtime Case.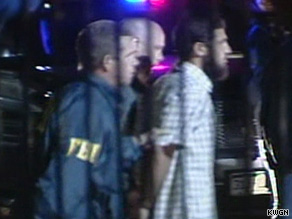 9/20/09 Update: FBI agents arrested Najibullah Zazi and his father. Both man were handcuffed without incident at 9:55 p.m. on Saturday. FBI agents in New York arrested Ahmad Wais Afzali, a resident of Flushing, New York. All three men are charged with knowingly and willingly making false statements to the FBI. There were plans for an attack, presumably in the New York area, where crowds are large and security screening for non airport travelers is lax. [more]
The Court of Federal Claims dismissed a female airport screener's claim that the Transportation Security Administration violated the Equal Pay Act by paying men higher salaries based on their college degrees and military experience. [more]
8/07/09. No more waiting. The President intends to appoint Erroll Southers to be the next TSA Administrator. [more] Update: On September 10, 2009 President Obama offically announced his intention to nominate Erroll Southers as TSA Assistant Secretary. Secretary Napolitano praised President's decsion and stated "Erroll's expertise in counterterrorism and airport security will be a great asset to the Department in our efforts to ensure the safety of the nation's transportation systems." See official DHS press release.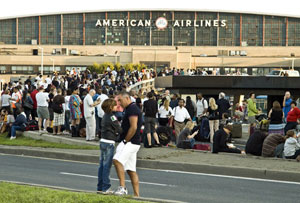 LaGuardia's central terminal was evacuated for several hours after the man entered the building and then acted like he was trying to detonate an IED. Read the PAPD Officer description of what happened at Concourse C on
August 1, 2009 .[more]

The Spirit of generosity touched the hearts of TSA employees at LGA. We made our first donation to "City Harvest" on Monday July 6, 2009. [more]
TSO arrested at Newark for avoiding screening [more]
Federal judge in June threw out seizure of three fake passports from PAX, saying that TSA Officers violated his Fourth Amendment rights. I read the full text of judge Marbley's decision. If the U.S District Attorney does not succeed with his appeal, this ruling may have a significant implication on our future. [more]
Agreement between NYPD and TSA will allow using stimulus money to hire 128 police officers in New York. [more]
Look who retained their federal aviation licenses, despite antiterrorism laws written after 9/11, that required license revocation. One of them pleaded guilty to possession of a biological weapon and explosives. Another one was found guilty for placing a bomb on Pan Am flight 103 which exploded over Scotland in 2001. Read more ...
Media disclosed percentage of the alleged recertification failures at BWI and Dulles International.
Do you want to listen to the conversation that PAX recorded at St. Louis Airport checkpoint on March 29, 2009? PAX declined to answer questions about the $4,700 in his possession and secretly recorded the whole conversation on his iPhone.
Good media coverage about TSA at LGA. Watch the NBC report on the new X-Ray machines at LGA. Submitted by Jack. Thank you Jack.
BYE-BYE PASS? On 4/02/09, three House Democrats unveiled legislation that would move TSA employees from their pay-for-performance system, the Performance Accountability and Standards System (PASS), onto the General Schedule (GS) pay system and under Title 5. The Transportation Security Workforce Enhancement Act, H.R. 1881, bill was introduced by House Homeland Security Committee Chairman Bennie Thompson, D-Miss., and Reps. Nita Lowey, D-N.Y., and Sheila Jackson-Lee, D-Texas. Update 7/09/09: The House Committee on Homeland Security adopted the HR 1881 bill by a recorded vote of 13 yeas and 6 nays . Watch the video from the hearing.
Want to see who is in charge of TSA Evolution of Security blog? Meet former BDO Bob Burnes talking about TSA blog. TSA has five moderators for its Evolution of Security blog and three moderators who monitor the conversations on its Idea Factory.
Who is going to be the next TSA administrator? We resisted posting rumors of who is being suggested for that position in Washington. Since it is becoming apparent that the new TSA Administrator will have "a different approach to TSA than what we saw in the past" it may be prudent to share what names are being circulated. The three names I heard of are Jim Harper, Bruce Schneier, and John Mueller.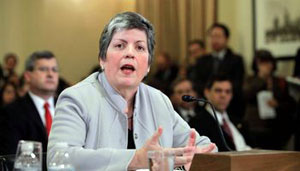 The Homeland Security Department's general counsel is reviewing the legal and policy authorities to give Transportation Security Administration employees collective bargaining rights. On February 25, 2009 Secretary Napolitano told House lawmakers that the review was underway and no decision has been made yet. "Some of these jobs are very difficult jobs in difficult settings," Napolitano said of the TSA screening jobs. "We are looking at [collective bargaining] right now from both a legal and a policy standpoint."
Did you know that there is a provision in the stimulus bill that deals with TSA? The House of Representatives bill requires that the uniforms used by the Transportation Security Administration be produced in the United States.
Secretary Napolitano visited TSA headquarters on January 26. TSA video was uploaded to youtube.com where you can see the short video from the visit.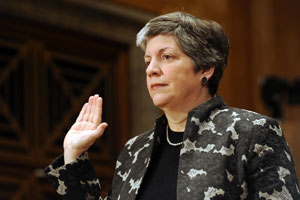 Janet Napolitano was sworn in on Wednesday January 21 as the third DHS secretary. On her first official day as DHS secretary, Napolitano issued five action directives. One of them deals with TSA. [more]
"One of my top priorities is to unify this department and to create a common culture. These action directives are designed to begin a review, evaluation and dialogue between the various functions of this department and me," said Secretary Napolitano.
Kip Hawley's advice to next TSA administrator. "In contemplation of the transition of administrations, I would like to share with you a list that I have prepared for whoever may end up at TSA in the next administration. It's my version of The Top Ten Things Not To Do as TSA Administrator". [more]
"With a large workforce and important mission, the next assistant secretary will have to continue improvements while investing in the workforce but be open to collective bargaining," well informed person said. [more]
Pictures of BDO with identifying text started to appear in media. Here is one of the examples. Take a look at the second picture on the right side.
Interested what changes are likely under Obama? Read on. According to well informed source, he will unionize TSA and he may roll back PASS if he finds it is unfair, and put TSA employees on the GS. GS – General Schedule is wage system used by the rest of federal employees.
Federal civilian employees will receive an average 3.9 percent pay increase beginning in January 2009. On the last day of the 2008 fiscal year, President Bush signed it into law.
TSA is looking at ways to scan people as they walk through terminals [more]
Soon to be former TSA officer Pythias Brown, got caught when he listed his home address as the return address after eBay transaction for the stolen CNN camera. [more]
Remember pilot whose gun went off in cockpit last March? Guess what. He is no longer a Federal Flight Deck Officer. He was removed from the program and he was fired by the airline. [more]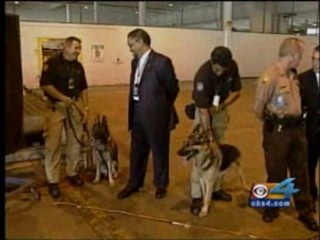 TSA will launch a program of bomb sniffing police dogs to detect explosive materials at MIA. K-9 explosive detection squad enhance flexibility in the air cargo environment.
The program inaugurated in Washington in the first week of Juky [more]

K-9 team introduced at MIA
In a few months our airport is scheduled to receive new X-Ray machines during TSA Enhanced Technology Deployment 2008. " (new technology)... greatly enhance our ability to find small improvised explosive device (IED) components made of common items, which remain the greatest threat." said Kip Hawley. Thank you Kip. [more]
TSA launches leak investigation to find out who told CNN that allegedly only 1% of flights were covered by FAMs onboard. [more]
Recent TSA technology presentation in in New York and on Today show.
Visit pages edited by Rob, Chris, Thomas, Jack, and James for additional resources.
Former STSO in Seattle gets 1-year sentence in drunkest-driver case. [more]
Interesting video clip supplied by Chris. Thank you Chris. [more]
TSA has distributed new uniforms and will soon issue budges to TSOs but police officers are not pleased. They worry that their own authority will be undercut. [more]
BDO at Denver International Airport failed drug test and is no longer employed by TSA. Expert BDO Thomas Counter was recently featured in this video clip (after 10 sec. commercial) of the BDO positive media coverage . Counter was part of the first Behavior Detection class at Denver International Airport in 2007.
New wave of SPOT/BDO media coverage is coming. Our page BDO in News lists the most recent coverage. [more]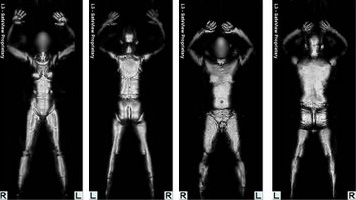 Full body images of millimeter wave - both front and back, male and female. This is what TSOs see operating millimeter wave machines in Phoenix, Baltimore, LAX and JFK.
PAX boarded plane with somebody else's boarding pass at San Francisco airport (SFO) last Wednesday. [more]
"Kiss my …." PAX told the flight attendants after they instructed him to stop using his cell phone on a flight from Austin to Dallas last Monday. [more]
Homeless man found sleeping on the plane. [more]
Texting message about a terrorist on the plane? [more]
Illegal aliens working at the airport? On Thursday, May 01, 2008 ICE agents arrested one U.S. citizen and 24 illegal aliens who were performing contract work at the Little Rock National Airport. This action was part of ICE's ongoing efforts to target illegal workers with access to critical infrastructure worksites around the country, such as U.S. military installations, nuclear plants, airports and seaports.
TSO brought a gun through an X-ray machine at Denver [more] The link is working now. Thank you Chris.
Female PAX was arrested by the FBI for falsely claiming there was a bomb in her suitcase at JFK. Having learned that her flight was already closed, Rosalinda Baez demanded her checked bag by allegedly stating "Well, I have a bomb in my bag, so are you guys going to turn the plane around because I need my bag." PAX was arrested and then banned from flying aboard JetBlue until the criminal case is resolved. JetBlue Flight 1061 took off anyway, but was forced to make an emergency landing in Richmond, Virginia. All 300 PAX were yanked off the aircraft and re-screened, while bomb-sniffing dogs checked the plane. Baez is a consultant to Dell Computers and earns $190,000-a-year. She is free on $200,000 bond.
Do you want to know what the new 12 hour training will be about? [more]
A passenger who left his seat to pray in the back of a plane before it took off, ignoring flight attendants' orders to return, was removed from the plane at JFK Wednesday night. The plane, United Flight 9 to San Francisco, took off without the man. It landed at its destination as scheduled. [more]
JFK and LAX installed the millimeter wave machines and the TSA will be purchasing at least 30 more machines for use at other U.S. airports this year. During testing in Phoenix 90 percent of PAX preferred the imaging machine to a pat-down. At JFK, PAX sent to secondary screening are given the option of a pat-down or a trip through the body image machine. At LAX PAX continuously and randomly are selected to go through the machine.
Tape BDOs/TSOs doing their jobs to eliminate alleged "personal bias"? This is not a joke. Some organizations actually requested so in the letter to Kip Hawley. [more]
The TSA invited The Associated Press to JFK late last month to watch two of its BDOs, James Rivera and Pat Marcoux, at work. [more]
Bomb parts found in bag at Orlando airport. Around noon time BDO [more]
Man passed through security screening with what appeared to be a bomb in his carry-on bag at Stewart Airport. [more]
Take a look at the video showing a pilot program with new approach to the screening process that is expected to begin in May at BWI. Click PLAY VIDEO on that page. If you like what you see go directly to TSA website to check out more of the new approach initiatives. Click on the red dots to see videos.

If you missed CNN report on FAMs, learn what CNN alleged here (video only) or here (text). See TSA response here. Both are must-read/see for all of us.

Is PASS passing? New thinking about PASS coming from Washington effective April 1, 2008. It is not an April Fool's Day joke. Check your email.
A gun carried by a US Airways pilot accidentally discharged during a flight from Denver to Charlotte on Saturday. The incident occurred on US Airways Flight 1536, which had 124 passengers, two pilots and three flight attendants on board. Flight 1536 landed at 11:51 a.m. and the aircraft was removed from service.
On March 20, 2008 a new restaurant opened in employees only area. You will find the new A & R Restaurant on the way down to TSA Procurement Office (left side, you can't miss it). It is open seven days a weak from 5AM to 8PM and serves freshly cooked meals and has reasonable prices. Full meal plus canned soda will cost you $6 to $7. On the opening day, the restaurant served over 100 meals, one of the co-owners, Michael told tsalga.com.
It appears that TSA changed its info policy about SPOT/BDO from super secret to more revealing one. The new approach not only educates passengers who might have wondered "why do they keep standing there and do nothing when everybody else is busy?" and - more importantly – provides a deterrent function. It also appears to be consistent with the culture change Kip Hawley has been hinting about. I am 100% for it. [more]
"What we do is not often popular, but we do what we feel is right" - Assistant Secretary Kip Hawley's Oral Testimony before the U.S. House Committee on Appropriations February 28, 2008.
What do we do to attract and retain high performing Transportation Security Officers?
Congratulations to Bo, Lionel, Francisco and Harry !!! We are all proud of you.
Privatizing airport security? See who considers it this year [more]. Want to see private security personnel in action? Watch the video here.
PAX jailed after TSA found box cutter in book [more]
Drug smuggling sting nabs Delta and TSA workers [more]
Workers at seven airports will undergo more vigorous screening. On 2/11/08, the Transportation Security Administration announced the seven airports that will take part in airport employee screening pilots as a requirement by Congress in January 2008. TSA will pilot various screening techniques for 90 days at each airport. The legislation mandates 100 percent employee screening be evaluated at three airports and alternative employee screening at four other airports.[more]

Keith McIntosh, a TSO at O'Hare International Airport, has been charged with stealing gift cards from a suitcase. He was arrested Tuesday and was ordered held in lieu of $30,000 bail by Circuit Judge Laura Sullivan. McIntosh is accused of removing $500 worth of Target and Best Buy gift cards from a bag while screening luggage, Assistant State's Atty. Erin Antonietti said. McIntosh allegedly spent some of the gift cards himself and gave others to friends. McIntosh faces charges of theft and official misconduct.
New totally unscientific poll is here. What upsets you most when [more]
Poll results are here. [more]. A few lighter lines.[more]

Read Jack's great text [more].

In the spirit of transparency, TSA started a new Evaluation of Security blog. It is a great idea. Jack pointed out that there is already a comment about LGA there. It is hard to believe that the allegation is true. When blog's home page opens, click on Gripes and Grins link in the ride hand side grey bar. Once that page opens, press F3, and the type in La Guardia, and click on Next to find that strange post. Or just go straight to that page.
CNN filmed the test at Tampa checkpoint.(simulated IED in an elastic back support). TSO missed it twice. See the video posted on the CNN website (after 15 second commercial).TSA allowed CNN to see and record the test conducted by the TSA's Office of Inspection.
It happened at checkpoint at the Gulfport-Biloxi International Airport. [more]
You saw them first on tsalga.com [more]
Media love stories like this.[more] Alleged failure of one TSO at checkpoint gets coverage all over the world. Everyday diligence and professionalism is rarely mentioned. See the link supplied by Jack showing items caught by TSOs at DFW airport between December 21, 2007 and January 2, 2008. Thanks Jack.
Inside TSA Command Headquarters - short video showing a little bit of the secret command center. (short ad will play before the clip).
PASS 2007 payouts established and announced. Congratulations to all Role Model of Excellence Officers. See both years numbers.
2007 TSA LGA Awards Ceremony slideshow and photos. Congrats to Jack and the whole TSA leadership team at Delta/NW. We are all proud of you Will.
Discounts for Federal employees page - edited by James Vargas. If you know any additional discounts please let James know.

Do you know what happens to the items that are left by PAX?
It is good that we do TDC. You never know what might pop up.
+++
Giving positive feedback to each other for doing good work and achieving results. Looking at where you are right now, do you feel that you're not getting the rewards and recognition you deserve? Or maybe you feel that you are the natural choice for advancement and promotion? Regardless what your answers are today, if you favor fairness, transparency and objectivity, I invite you to work with me on developing of this website. I prefer positive mind setting. Email me at webmaster@tsalga.com if you have any suggestions or comments.
---
This is not a government owned website. There is no SSI posted here.